Comparis Silverlight Challenge
In April, Microsoft Switzerland created a Silverlight 2 Beta 1 hands-on lab, the lab was created to support the Comparis Silverlight Challenge. The challenge came to an end on 22nd June 2008.  The winner was Styv Mermod from Yverdon-les-Bains and here are some screen shots of the entry.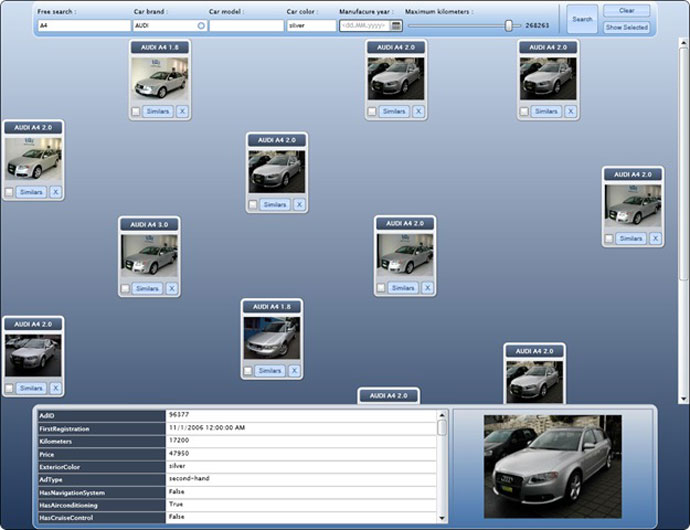 I recommend, if you haven't already check out the lab. This application demonstrates that Silverlight does have a role to play in Automotive web space.